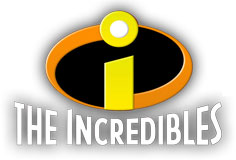 This section is comprised of the members of the Incredibles Team and some of their co-workers. It was taken out when the Special Operation Brigade members were not aloud to be in the UPC. Note: Many of the names used are not the actual names of the people, but the Superhero names.
This section was not one of the Founding Sections, nor was it one of the Original Sections, though it somehow got the section number 10. The original members were Mr. Incredible as President, Elastigirl as Vice President, Frozone as Secretary, and Violet Parr as Treasurer, with Dashelle Parr and Jack-Jack Parr as members. Soon after, Dash was appointed as Presidency Assistant. However, also soon after, Jack-Jack was removed from the UPC because of his extremely young age. A while after, Edna Mode was added because of the creation of the Beauty Council, and what she could contribute to it. However, the Organization Council was soon disbanded because of a successful proposition that was put forth, proposing its elimination. In spite of this, Mode remained in the section. Gazerbeam was appointed as Backup very soon after the creation of the section, and Jack-Jack was recently appointed Assistant Backup.
This section contributes to the Ninjago/SG1/Incredibles Army. The official weapon of this section is superpowers.
Members List:
Edit
Mr. Incredible
(President)
Elastigirl (Vice President) (Senator)
Frozone (Secretary) (Representative)
Violet Parr  (Treasurer)
Dashelle Parr (PA)
Gazerbeam (Backup)
Jack-Jack Parr (Assistant Backup) (Former Member)