The Diplomats Council was one of the original Organization Councils.
Description and History
Edit
This was one of the first four OCs, being made after the Tactics Council and Females Council, and at the same time as the Security Council. It was mainly founded by Padme Amidala and her daughter, Leia Organa Solo, who have remained as its presidency. This OC had the policy where one member was required from each section, and only one, first being comprised of 15 members: Adi Gallia, Padme Amidala, Templeton Peck, Agent 99, Silena Beauregard, Lucy Pevensie, Wonder Woman, Chakotay, Mr. Incredible, April, Spidergirl, Hermione Granger, Angela, Leia Organa Solo, and Daniel Jackson. Mr. Incredible was later replaced by Elastigirl. Later, the one person policy was partially lifted, and sections were allowed to add as many people as desired to this OC, as long as one was added. There has been one re-election in the presidency. Recently, they were eligible for the position of "Presidency Assistant", or just "Assistant", since their population made it to thirty members. This Council shares many members with the Females Council.
Presidency
Edit
President:
Padme Amidala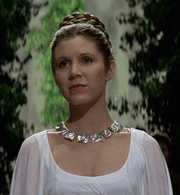 Vice President: Leia Organa Solo
Secretary: Gaeriel Captison
Treasurer: Hermione Granger
Representative: Riyo Chuchi
2nd Rep: Templeton Peck
Presidency Assistant: Adi Gallia
Members List
Edit
Padme Amidala
(President)
Leia Organa Solo (Vice President)
Gaeriel Captison (Secretary)
Hermione Granger (Treasurer) (Former Secretary)
Templeton Peck (2nd Rep) (Former Treasurer)
Riyo Chuchi
(Rep)
Adi Gallia (Assistant)
Lucy Pevensie
Wonder Woman
Chakotay
Spidergirl
Angela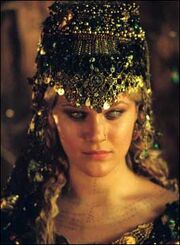 Daniel Jackson
Sadie Kane
Curran Caladian
Jay
John McCain
Stone
Olivia Vertigo
Male-Dee
Neelix
Arya Drottningu
Mon Mothma
Elegos A'kla
Ginny Weasley
April
Miatamia
Amelia Earhart
Gwendolyn
Pauline
Alyss Mainwaring
Jace Lightwood
Kendra Sorensen
Teyla Emmagan
Ad blocker interference detected!
Wikia is a free-to-use site that makes money from advertising. We have a modified experience for viewers using ad blockers

Wikia is not accessible if you've made further modifications. Remove the custom ad blocker rule(s) and the page will load as expected.